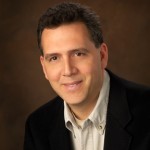 John Mikes, Owner, President
John Mikes is the proud owner of Gateway Lawn, a premier lawn care company serving the St. Louis metropolitan area. With over 20 years of experience in the lawn care industry, John has developed a deep understanding of what it takes to create and maintain beautiful lawns.
Under John's leadership, Gateway Lawn has become a leading provider of lawn care services, offering a wide range of services that include mowing, trimming, fertilization, weed control, and more. John's dedication to providing high-quality services has earned him a reputation for excellence among his clients.
As a lifelong resident of St. Louis, John is deeply committed to his community and believes in giving back. He is an active member of the St. Louis Chamber of Commerce and is involved in various community events and initiatives.
John is passionate about his work and takes pride in helping his clients achieve their lawn care goals. He believes that a beautiful lawn can make a significant difference in the quality of life for his clients, and he is committed to providing them with exceptional service that meets their unique needs and preferences.
In addition to his lawn care expertise, John is also committed to using environmentally friendly practices in his work. He understands the importance of sustainability and strives to minimize the environmental impact of his work while still providing high-quality services to his clients.
If you're looking for a lawn care professional who is committed to excellence, look no further than John Mikes and Gateway Lawn. Contact us today to learn more about our services and how we can help you achieve the lawn of your dreams.