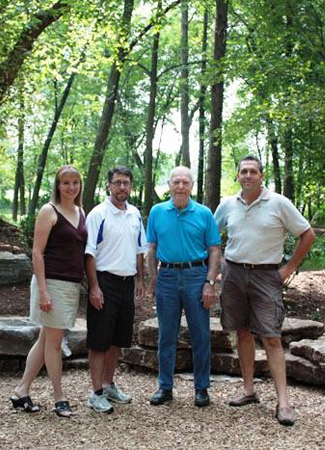 Landscaping Edwardsville IL Professionals
Gateway Lawn Service is  #1 choice for residents in Edwardsville, Illinois to keep their lawns looking spick and span since 1997. Our experienced landscapers know exactly what it takes to give your lawn that extra bit of TLC. We take pride in our work and aim to provide our customers with the best possible landscaping Edwardsville, IL experience. We'll be there to get the job done if you need help with Mowing, Mulching, Bush Trimming, Retaining Walls, Construction Services, Lawn Maintenance, Ornamental Tree/Shrub Care, Weeding, and more. Our landscape contractors know that your lawn is important to you, and we'll treat it with the same care and attention that we would on our own.
Trusted Lawn Care & Landscaping Edwardsville IL Services
We are known to be one of the best landscaping companies in Edwardsville, Illinois. We are a family-owned and operated landscaping company, so we know the importance of customer satisfaction. That's why we offer a 100% satisfaction guarantee on all of our landscaping Edwardsville, IL services. We use only the best equipment and materials to ensure that your lawn looks its best. Our flexible scheduling options make it easy to get the lawn care you need when you need it. So if you're looking for a quality lawn care and landscaping Edwardsville, IL company, look no further than Gateway Landscaping and Lawn Service! You won't be disappointed.
Welcome to Gateway Lawn Service

Our mission is to provide each customer with individual attention and quality landscaping while delivering superior workmanship.
Gateway Lawn Service has been providing quality landscaping and lawn care to the Edwardsville area since 1997. We pride ourselves on our hard work and continued loyalty to our customers.Through the years, we have grown our company to allow us to provide the highest level of customer service without sacrificing the wants and needs of individual clients. Our company is capable of providing you with a variety of landscaping services to meet any of your needs. Our reliable and skilled employees are trained to provide you or your business with dependable, year-round service.
We Are Trusted
Over 25 years
Amazing Projects
More then 1000
Excellent Support
Call Weekdays 7-4pm
Landscape Maintenance
Gateway Landscaping and Lawn Service, Inc. provides year-round service for any of your landscape maintenance needs.  Our knowledgeable crew members will work with you to maintain the quality and beauty of your yard.  We can customize any of our maintenance programs for each individual's needs and wants.
Maintenance programs may include:
Commercial Mowing
Fall Clean-Up and Leaf Removal
Spring Clean-Up and De-winterization
Seasonal Color Program
Mulching
Bush Trimming
Ornimental Tree/Shrub Care
Weeding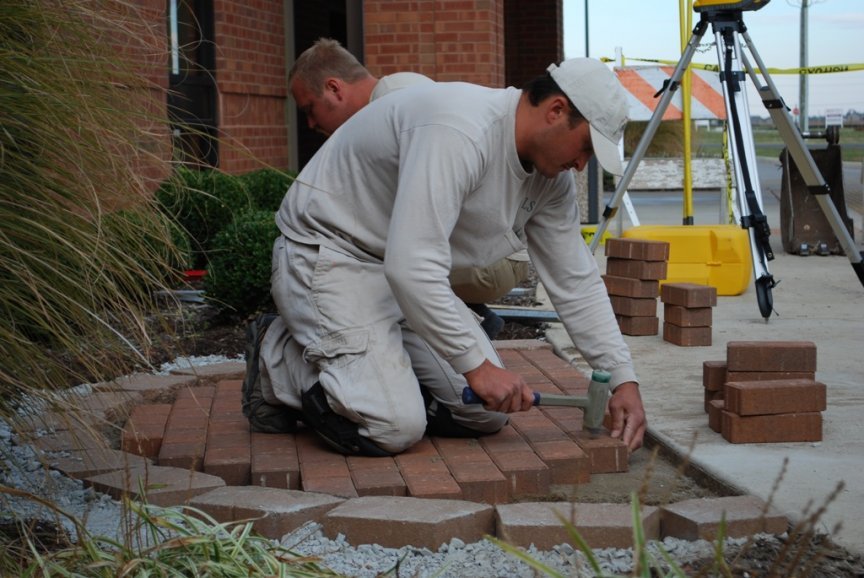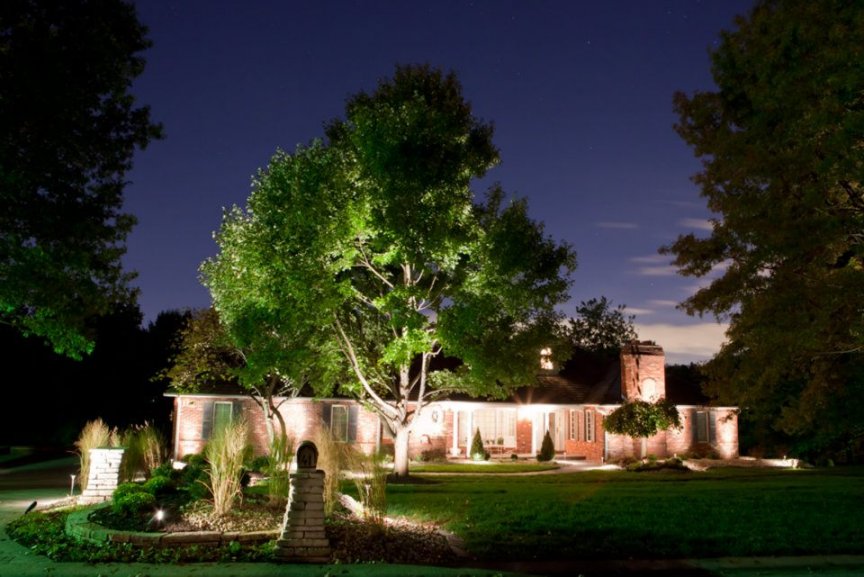 Gateway Lawn Service is commited towords excelence
Have any question? Feel fee to contact with us for profession landscape design and maintenance.
Year-round Service
Knoledgeable Crue Members
Customized Land Scapping
No Travel Charges
Free Estimates
What Our Clients Say
Ted Hanson
Gateway Lawn Service is a very outstanding operation. What follows below is my history with GLS.
Several years ago my father passed away unexpectedly. Until that time, he worked on maintaining the small but complicated yard, garden, and flowers; it was his passion……
Four States Home Page
John Mikes from Edwardsville Illinois first hit Joplin with chain saw in his hands just days after the storm. Since that time he has cleared debris, demoed, and remodeled homes. Now he is helping rebuild a home in New Hampshire. John owns a landscaping business back home. Each trip he says he feels more a part of the community.
Our Services Explained
Landscape Design
When it comes to landscaping Edwardsville IL, no one does it better than Gateway Lawn Service. We offer complete landscape design services to transform your outdoor space into a one-of-a-kind oasis. We take into account your vision, the lay of the land, and the climate when designing your perfect landscape.
Whether you're looking to add some curb appeal to your home or create a stunning backyard retreat with a fire pit, our team of experts can help make your vision a reality.  We take pride in our work, which shows in every meticulously designed detail. So if you're ready to take your yard to the next level, give us a call today! We will do an amazing job on your landscape.
Finished Grade and Seeding
At Gateway Lawn Service, we provide the perfect finishing touch to your home or business. We offer both finished grade and seeding services to give your property a lush, green lawn that you can be proud of. Our finished grade service is perfect for you if you're looking for a lush, green lawn that's the envy of the neighborhood. Our landscaping contractors will ensure your lawn is level and even, with a smooth surface free of any bumps or divots.
Our seeding service is perfect for those who prefer a natural look. We'll work with you to choose the right type of grass seed for your climate and soil type, and then we'll sow it evenly across your lawn. With regular watering and proper care, you'll soon have a thick, healthy lawn that's perfect for hosting summer BBQs and playing fetch with your furry friend. So whether you're looking for a pristinely manicured lawn or a more natural look, we've got you covered at Gateway Lawn Service.
Computer Modeling
We pride ourselves on being at the cutting edge of lawn care technology. That's why we offer computer modeling services to all of our customers. We can create a detailed 3D model of your lawn using state-of-the-art software. This allows us to see exactly how your lawn is currently structured and identify any areas that may be susceptible to erosion or other problems.
Whether you're looking to improve drainage, reduce weeds, or simply achieve a more lush and green lawn, we can create a customized plan that will help you achieve your goals. So if you're looking for the highest quality lawn care available, be sure to give us a call. We'll be happy to put our computer modeling services to work for you.
Sod Installation
At Gateway Lawn Services, we understand the importance of a healthy lawn. That's why we offer professional sod installation services to help you get the perfect lawn. We start by assessing your soil type and grass needs, and then we choose the right type of sod for your yard. Once the sod is delivered, we will expertly install it so that it takes root and thrives. We make sure to do a very good job and use only the best quality sod so that your lawn will be healthy and thrive for years to come.
We also offer ongoing lawn care and landscaping services to keep your lawn looking its best all year long. So if you're looking for a beautiful, healthy lawn, call Gateway Lawn Services today. We'll be happy to help you achieve your vision.
Plant and Flower Bed Installation
Need a little color in your life? Look no further than Gateway Lawn Services! We provide Plant and Flower Bed Installation that will give your home or office the boost of life it needs. Our talented staff can customize a design for you, or you can choose from our wide selection of pre-made arrangements. Either way, we guarantee that you'll be happy with the results.
In addition to being visually appealing, flowers can also help to improve the air quality around them. Studies have shown that they help to filter out pollutants and release oxygen into the air. So not only will your new flower bed add some beauty to your surroundings, but it will also help you to breathe easier. Call us today for quality outdoor services, and let us help you bring some life into your home or office!
Landscaping Edwardsville IL Installation
Gateway Lawn Services is your one-stop shop for all your landscaping Edwardsville IL needs! We provide high-quality landscape installation services that will transform your outdoor space. Whether you're looking to add some curb appeal to your home or create a functional and beautiful outdoor living area, we can help. We understand that your home is your biggest investment, and we want to help you make the most of it.
Our team of experienced professionals will work with you to create a customized plan that meets your specific needs and budget. We'll then carry out the plan flawlessly, ensuring that your new landscape is everything you've dreamed of. So if you're looking for landscape installation services that are second to none, look no further than Gateway Lawn Services. We'll make sure your home looks its best.
Landscaping Edwardsville IL Drainage
Whether you have a residential property or you are a business owner, landscape drainage is an important part of keeping your property looking its best. At Gateway Lawn Services, we provide high-quality landscape drainage solutions designed to meet your property's specific needs. Good drainage is essential for preventing water logging and promoting healthy plant growth. We start by performing a thorough assessment of your property in order to identify any potential problem areas. From there, we develop a customized plan that includes the installation of French drains, catch basins, and other necessary components.
We'll make sure that your lawn has the perfect amount of drainage, so you can enjoy a beautiful and healthy lawn for years to come. We also offer maintenance and repair services to ensure that your landscape drainage system remains in top condition. Contact us today to learn more about our landscape drainage solutions.
Why Choose Us?
Trust Us, Your Lawn and Landscaping Will Be The Envy Of The Neighborhood!
1. We are the best in the business:
Our team of highly skilled professionals have years of experience in lawn and landscaping Edwardsville IL services. We know how to get the job done quickly and efficiently, and we always go the extra mile to make sure our clients are happy with the results.
2. We use only the best products:
We only use high-quality products that are designed to last. We never cut corners when it comes to quality services, and our client's satisfaction is always our top priority.
3. We offer competitive pricing:
Our company offers competitive pricing without compromising on quality or service. Our goal is to provide our clients with an awesome job with the best possible value for their money.
4. We are always available:
Sometimes you need us on short notice and we understand that! That's why we offer 24/7 availability, so you can always count on us when you need us most.
5. We guarantee our work:
Gateway Lawn Service is so confident in our work that we offer a 100% satisfaction guarantee. If you're not happy with our work, we will come back and make it right – free of charge.
Get In Touch For Free Estimates